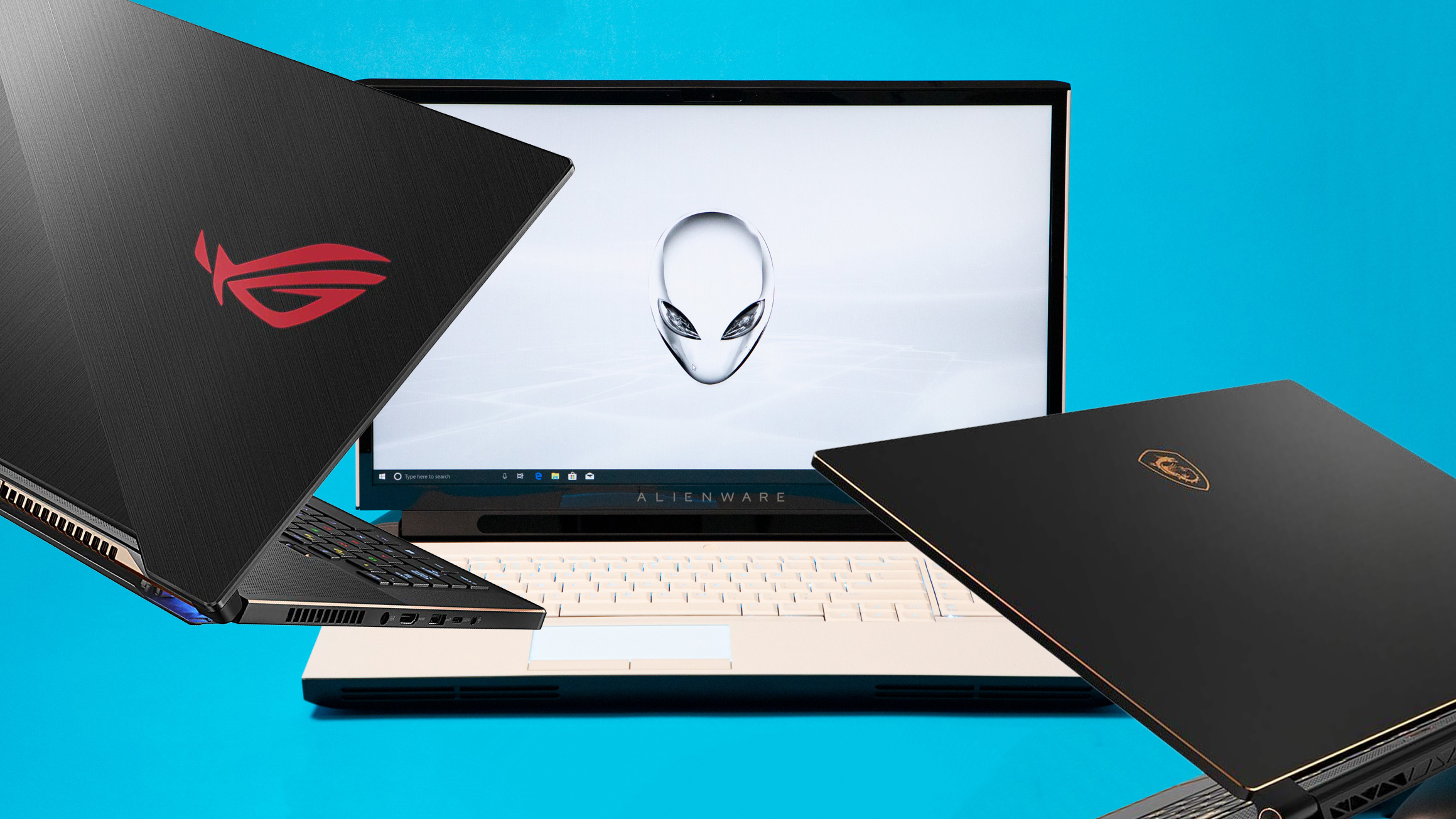 The best gaming laptops come in several shapes and sizes, for different needs and budgets. Playing your favorite Personal Computer games with the detail levels and resolution maxed out doesn't mean you have to get a big desktop rig. Today's best gaming laptops pack some serious power. Manufacturers are finally putting powerful specs in sleeker, more professional builds and they are more portable. The new gaming laptops have excellent and fast refreshing screens that are necessary for a great gaming experience.
However, these laptops aren't just great for gaming, they are also great for everyday work. These gaming laptops are also budget-friendly. You can check PC gadgets US online stores reviews on US-Reviews to read reviews about the laptops to know more about them before you purchase them.
In this article, we will outline everything you need to know to choose the best and right gaming laptop.
TOP 5 GAMING LAPTOP
Asus ROG Zephyrus G14
Alienware m15 R4
Razer Blade Pro 17
Dell G5 15 SE
Acer Nitro 5
ASUS ROG ZEPHYRUS G14
This is the best gaming laptop for 2021. Asus ROG Zephyrus G14 can handle the most demanding games on the market and it's portable and easy to transport. It is good for gaming and also great for everyday work.
Asus ROG Zephyrus G14 has a super portable design paired with 11 hours of battery life. ROG Zephyrus G14 is pretty affordable depending on the spec you opt for. It price ranges from $1,049 to $1,999.
DISPLAY: 14 inches, 1920 x 1080 I CPU: AMD Ryzen 9-4900 I GPU: Nvidia GeForce RTX 2060 I RAM: 16 GB I Storage: 1TB SSD I Weight: 3.5 pounds I Webcam: Absent
ALIENWARE M15 R4
This gaming laptop is powered by an impressive Nvidia GeForce RTX 3070 GPU. Alienware m15 R4 is relatively lightweight and has an RGB keyboard. It is a suitable tool for both play and work. Its price ranges from $2,500 and above depending on the spec you opt for.
DISPLAY: 15 inches, 4K OLED I CPU: Intel Core i7-10870H CPU @ 2.20GHz, 2.21 GHz I GPU: Nvidia GeForce RTX 3070 I RAM: 16 GB I Storage: 1 TB SSD I Weight: 5.3 pounds.
DELL G5 15 SE
Dell G5 15 SE laptop is an excellent gaming laptop. Dell has opted to go with an all AMD configuration with a Ryzan 5 4600H or 4800H taking care of processor duties and the Radeon RX 5600M handling the graphics. If you are after a budget-friendly and affordable gaming laptop, Dell G5 15 SE is for you. You can get a Dell G5 15 SE of less than $1, 000. Despite its low price, it can keep up with some of the expensive laptops, especially at 1080p.
DISPLAY: 15.6 INCHES, 1920 X 1080, 60Hz/144Hz I CPU: AMD Ryzeb 5 4600H/Ryzen 5 4800H I GPU: AMD Radeon RX 5600M I RAM: 8-16GB I Storage: 256GB/512GB/1TB SSD I Weight: 5.5 pounds
ACER NITRO 5
Acer Nitro 5 is the best laptop for economy gamers and AMD fans. It offers good performance for a price that's reasonable to regular people. The price is under $700 for the model with the weaker AMD parts.
DISPLAY: 15.6 inches or 17.3 inches, 1920 x 1080 I CPU: 2.4-GHz 9th Gen Intel Core i5-9300H or AMD Quad Core 2.1 –GHz Ryzen 5 3550 I GPU: Nvidia GeForce GTX 1650 or AMD Radeon RX 560X I Ram: 8GB-32GB I Storage: 256 Gb-512 GB SSD I Weight: 5.7 pounds
Other gaming laptops include
Acer Predator Triton 500
Dell XPS 17
Alienware m17 R2
MSI GE66 Raider